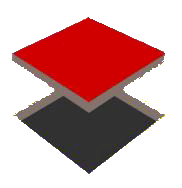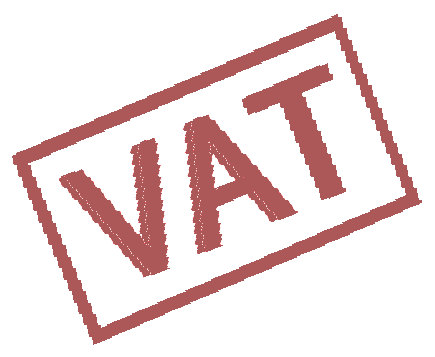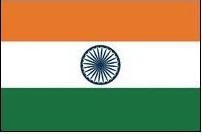 Vat Accounting and Inventory Control
Business Software for trading houses
---
System Administration
SystemAdmin.gif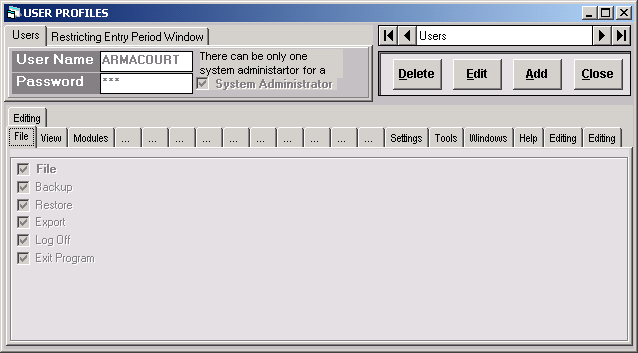 User Profile can be created andedited only by System Administrator. User Profile consists of user name,password, and entry period window for the user. Entry period window ifenabled will not allow any transaction entry outside that period window forthat user. This can be done to ensure regular entry by the operator. It willalso stop modification of the old entries. All menu options can be enabled ordisabled according to privilege of user. There can be only one systemadministrator for a company which is denoted by the check box marked SystemAdministrator.
By entering User Profile system administrator can add new users and delete any user. At the time of opening the System Administrator enters his name and password then press command button System Administrator, User Profile window will be displayed. A check box is given named System Administrator, it should be ON for System Administrator and there must be one system administrator for each company. To add new user press command button Add . All fields will become empty to enter new user name, password, Period duration and menu options. The period duration can be enabled or disabled. To enable tick the check box Entry period window enabled . The user can access the software only for given time duration. Tick the appropriate menu options with the mouse for new user, he can access only these menu options. The user profile are only enabled when passwords for that company are enabled in Set up open company. The check box marked passwords should be enabled here.
To delete any user from User Profile first bring it in the profile by data control then press command button Delete . User name and password will be deleted.
To close the User Profile press command button Close .
See the following topic also :
Call Now  


Send Email Now
This website uses cookies to provide you with best user experience.
Learn More.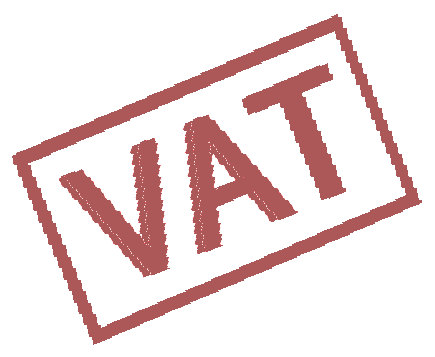 VAT Ready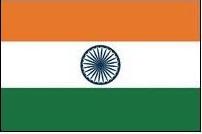 GST Ready

Download

More Details

Buy Now
Welcome to http://www.freeaccounting.in Web Portal.